Elizabeth over at Everything and Nothin' just hit 500 followers! To celebrate she is having an amazing giveaway!
____________________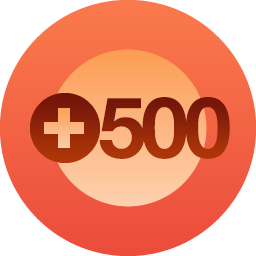 I am so thankful to have reached 500+ followers! I said I was going to do a special MOM BOX (Clarification: This is not a box for only moms…it is a box my mom and I will put together based on what the winner loves!) giveaway when I reached 500 followers! Well here it is! Don't know what a MOM BOX is…Click Here (these are tailored to me…yours will be tailored to you) I just still can't believe I am already at 500 followers! Someone pinch me because I am totally dreaming! Ya'll are seriously the best. I totally love my Everything & Nothin' family! I appreciate and love every single one of you! I love all your comments and your support! The blogging community has to be one of the friendliest and kindest communities ever! I love reading all your posts and have learned so much from each and every one of you. I thought what better way to say thanks than to give you all something back! I will be doing a MOM BOX giveaway. This will be a totally catered to you (the winner) box. The winner will give me a list of categories they love (something you collect, something you have an obsession with, something you enjoy, things that make you happy)! My mom and I will then go shopping based on your loves list! Again, this giveaway is only for the United States right now! I love all my international followers so much, but I am still working out the details on how to send things to you all. I am not sure how to get these items to you safely. I am still researching the best options for my amazing international followers.
GIVEAWAY RULES:
Click on this link to go to her blog and enter yourself! Hurry hurry, though – we've only got until the 15th to enter. And while you are there, don't just enter her giveaway – check out all the amazing things she has to offer with her blog. Seriously, it's one of my go-to blogs every morning while I drink my coffee!
Go on! What are you waiting for? 🙂